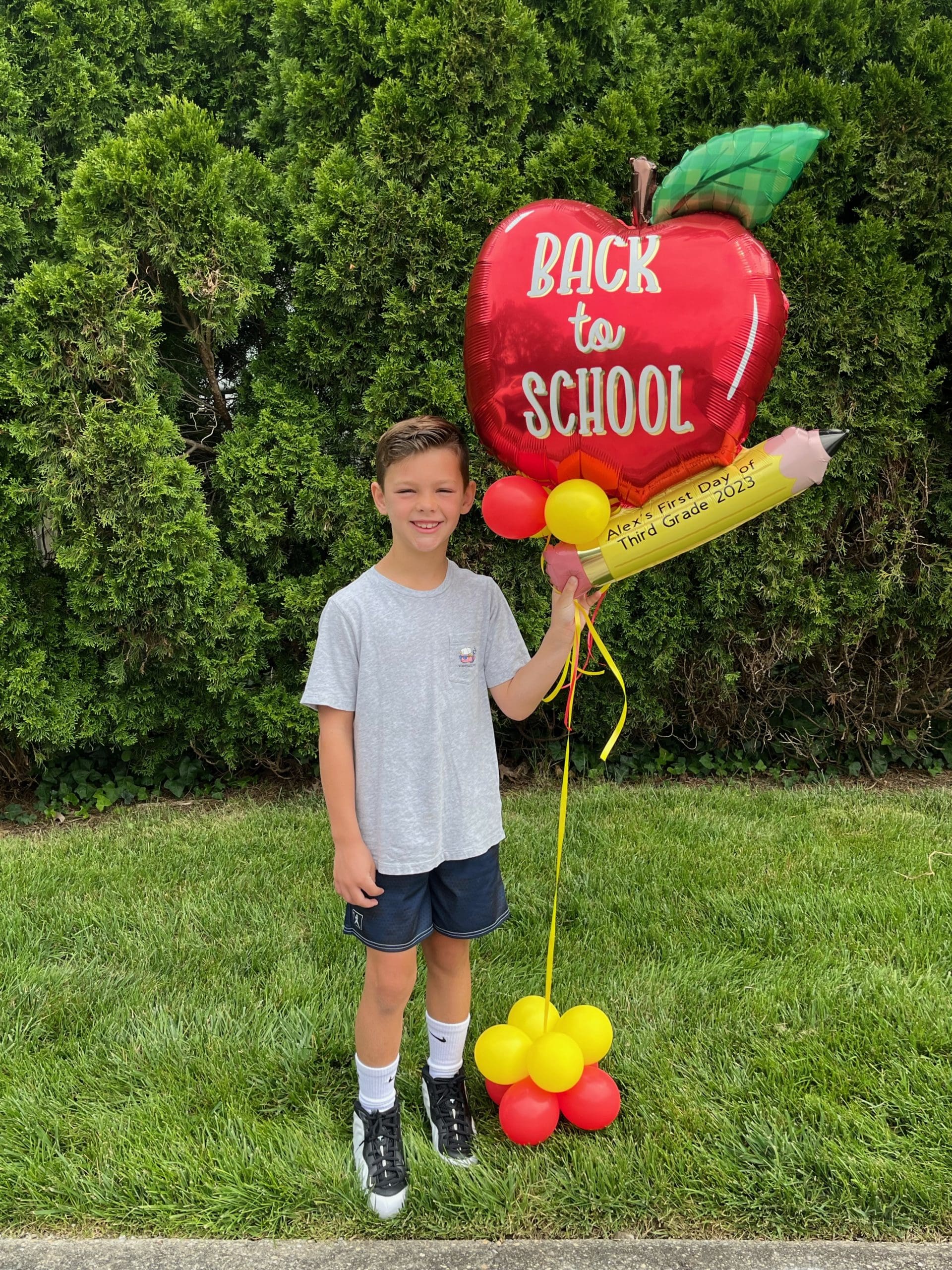 Customized Back to School Apple Centerpiece
Balloons for Back To School
Step into a world where education meets enchantment with our Back To School Balloon Arrangements. Bursting with vibrant colors and imaginative designs, these balloons embody the spirit of a new academic adventure. Each arrangement is a symphony of hues that mirror the excitement of students returning to school.
Personalize your Back To School experience by adding names, grades, or heartfelt messages to these buoyant masterpieces. Our themed sets cater to various interests, from the allure of science to the thrill of sports, making every arrangement a canvas of creativity.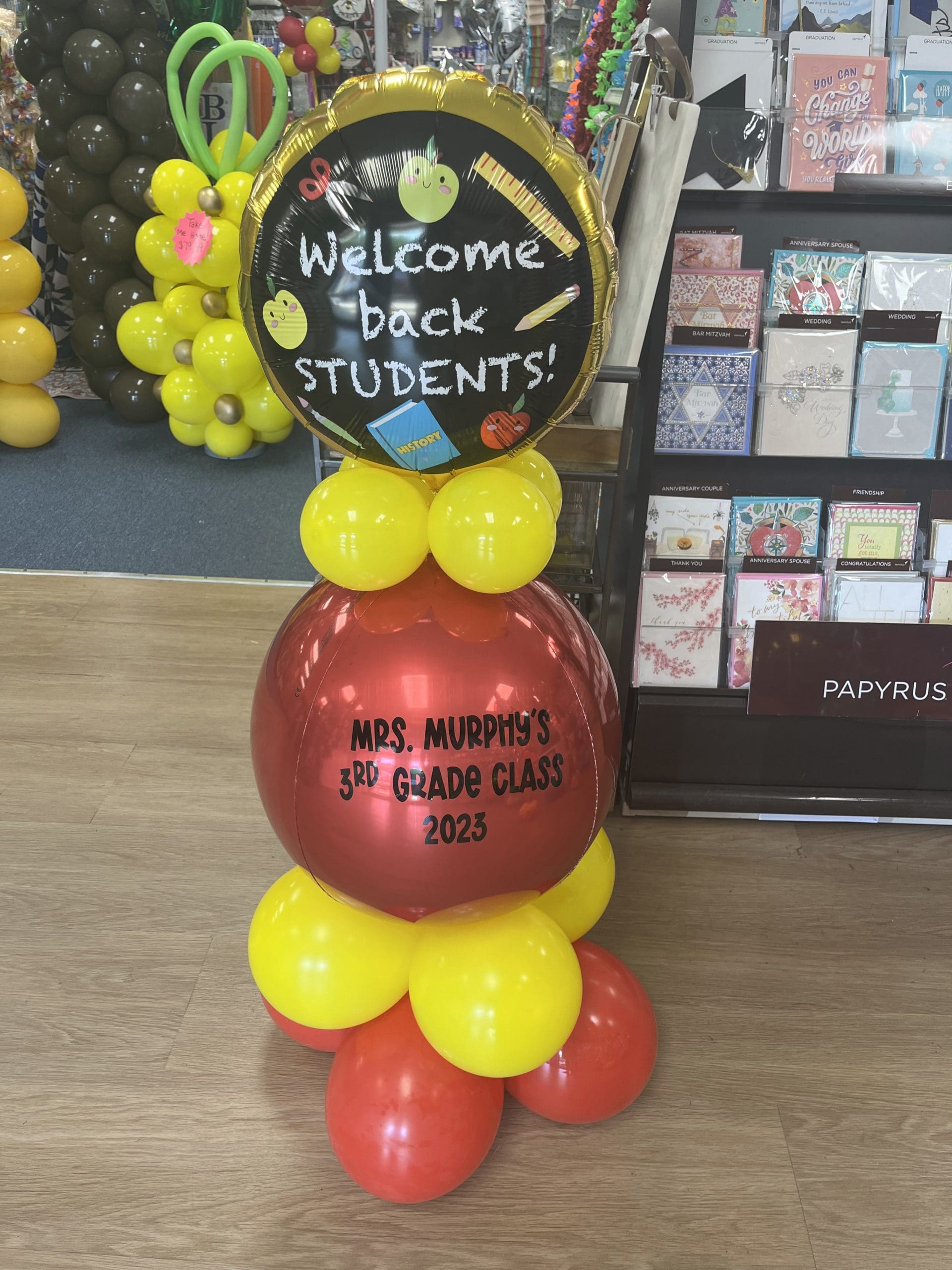 Customized Back to School Orbz Standup Teacher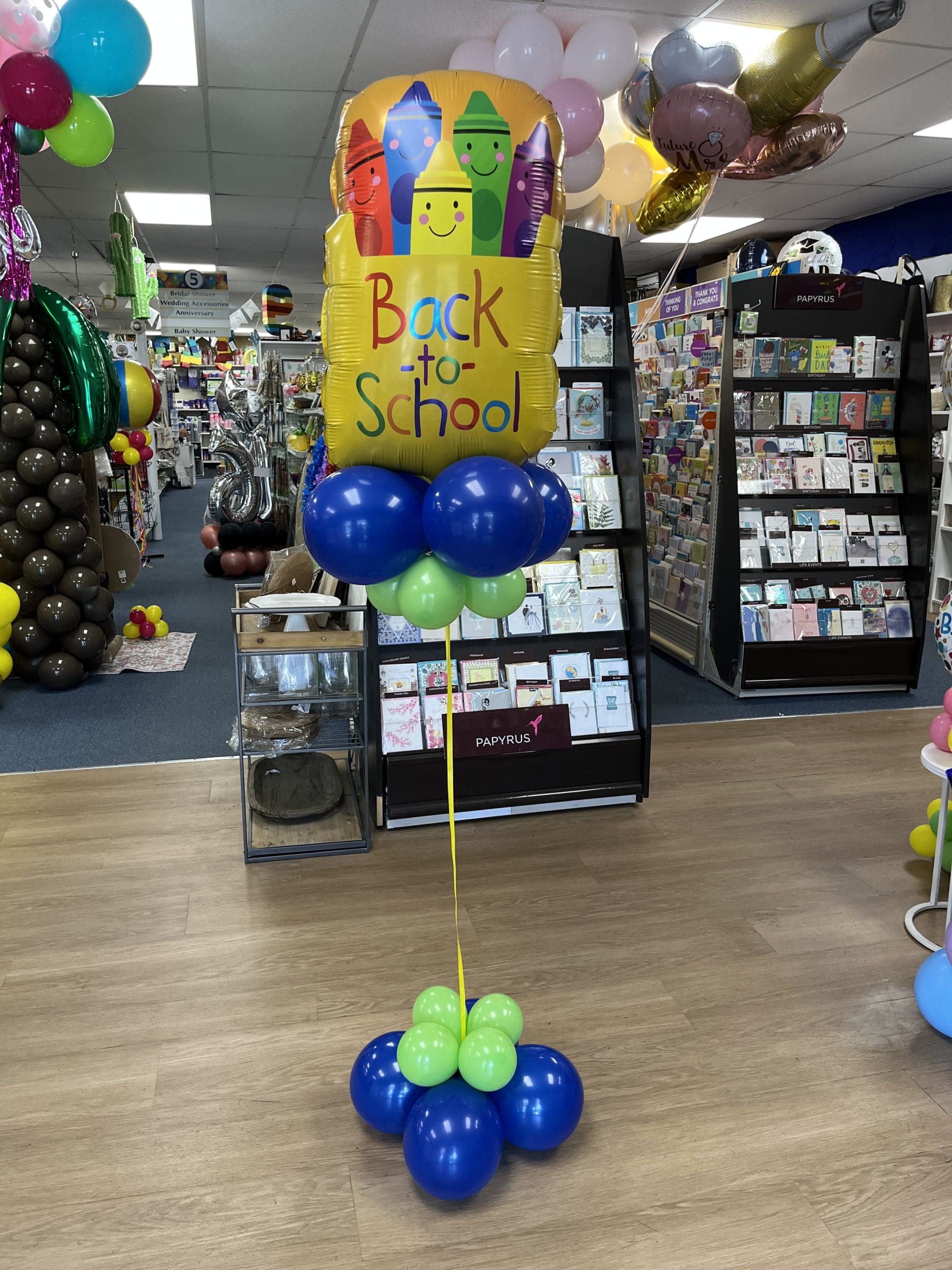 Back To School Supershape Centerpiece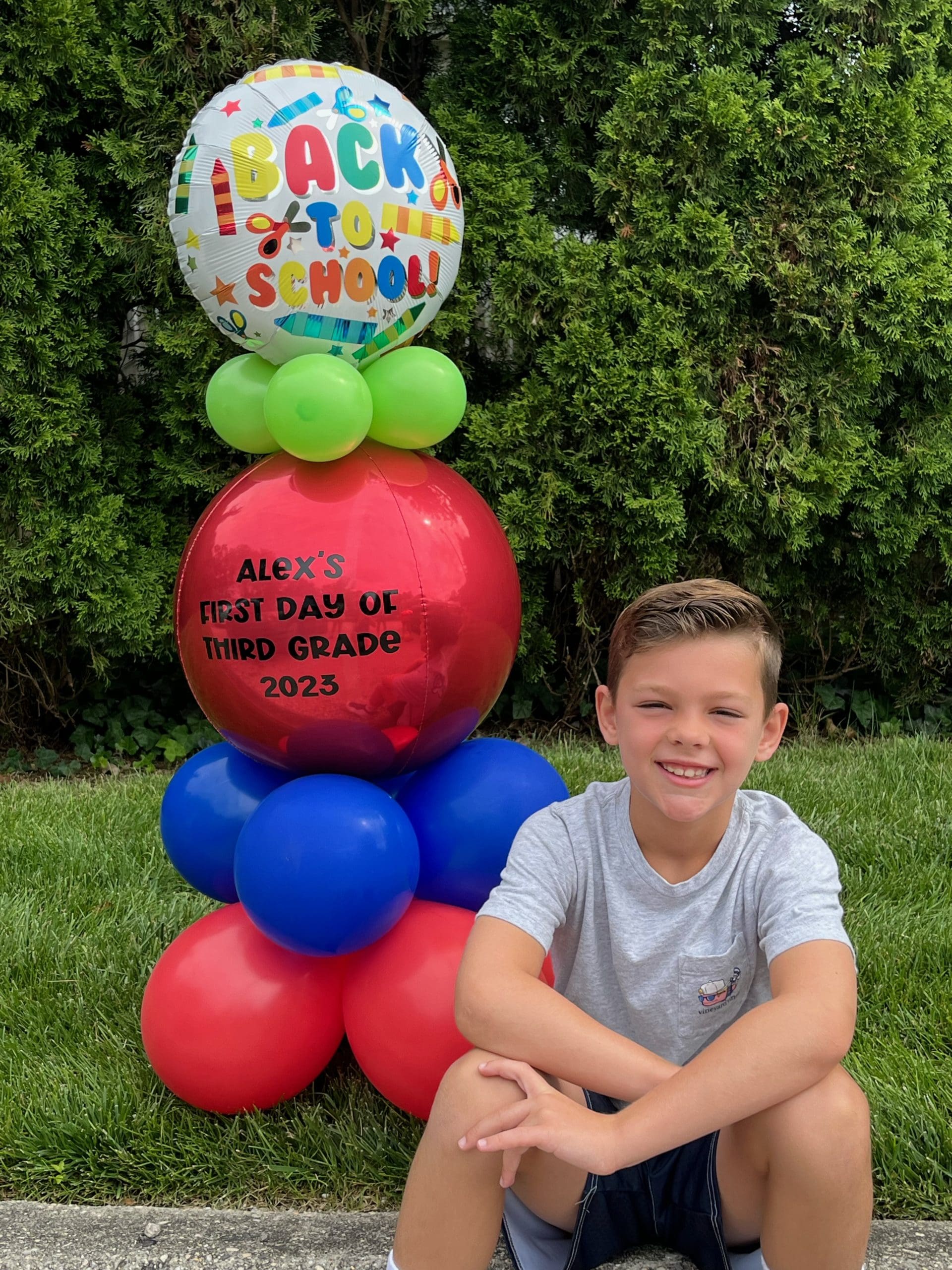 Customized Back to School Orbz Standup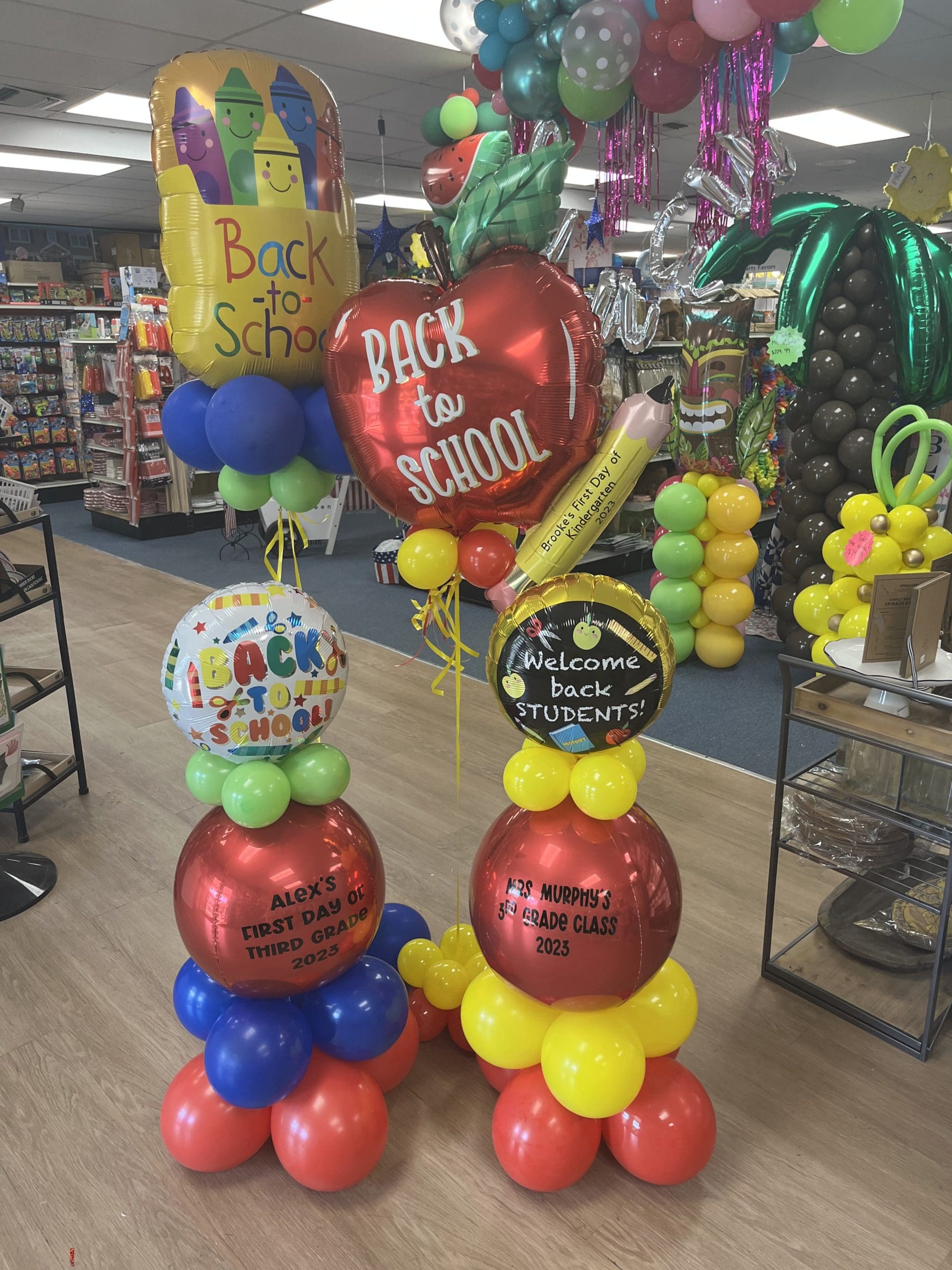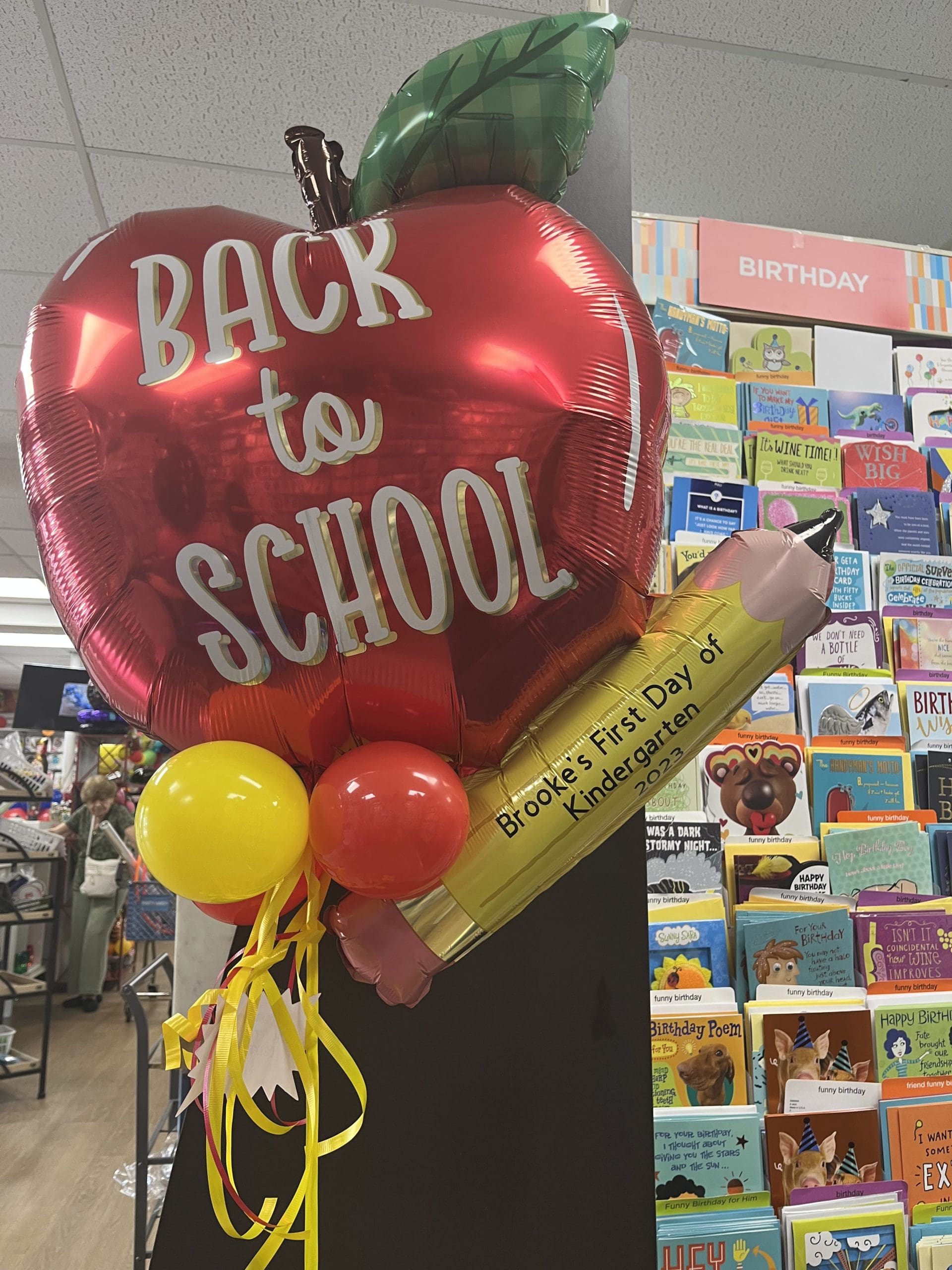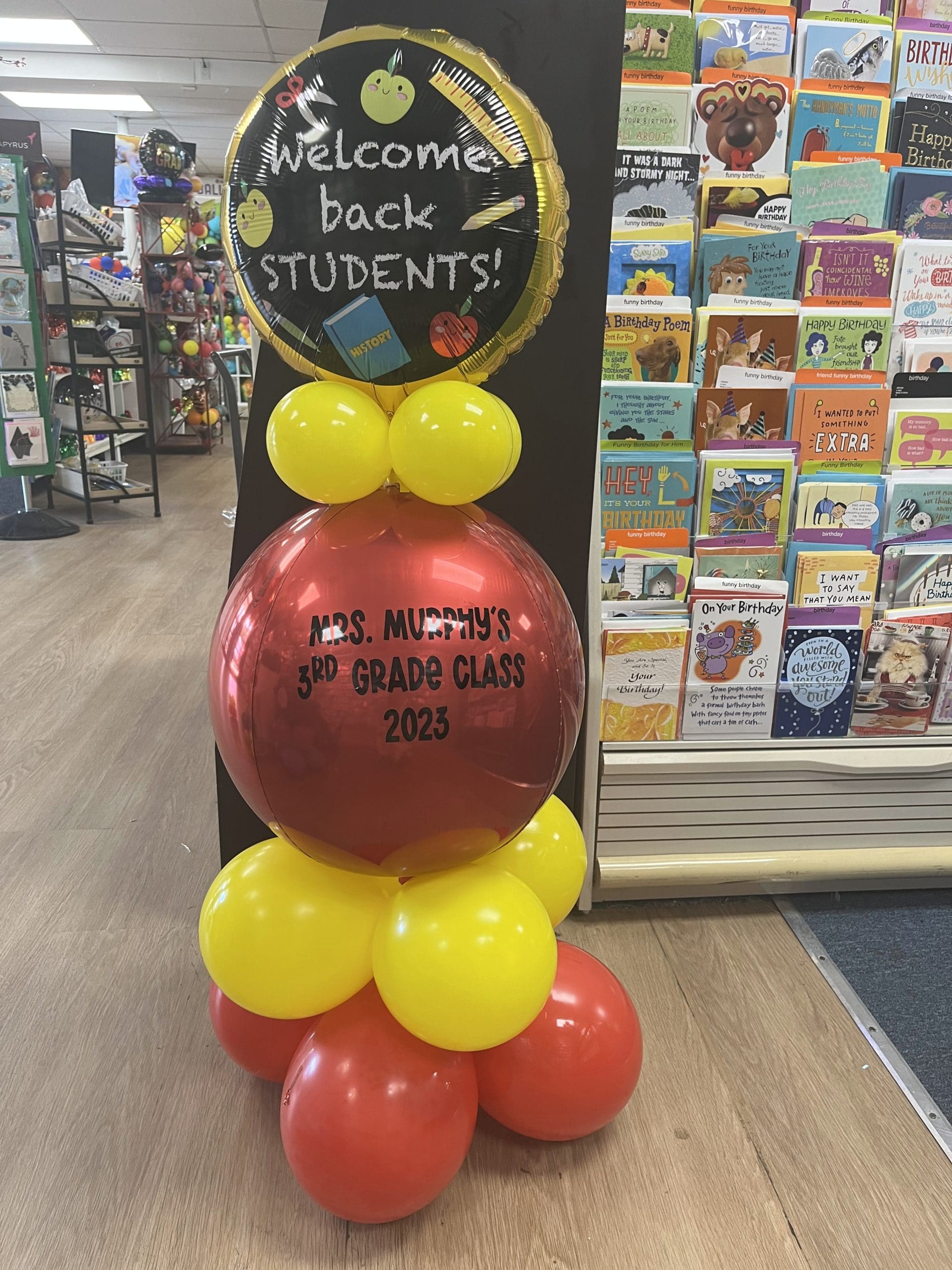 BACK TO SCHOOL DECOR JUST GOT EASY! GET YOURS TODAY!
HERE'S HOW
Order Your Back To School Balloons
Customized balloons are only available in the font and color selection shown.  Latex balloon colors can be changed upon request.The Crayon box design can not be customized
CHOOSE YOUR PICKUP LOCATION
This product is pickup only! No Shipping!
MILLER PLACE, NEW YORK
Address:
159-8 Route 25A
Miller Place, NY 11764
Phone: (631) 474-7400
NESCONSET, NEW YORK
Address:
145 Smithtown Blvd.
Nesconset, NY 11767
Phone: (631) 979-6600
Please provide us 48 hours notice for pickup.
Check-in at the store counter when you arrive and your Back To School Balloon Arrangement will be ready to go.